Get Involved
Conservation Volunteers
Get outdoors with the local conservation community and make a difference for birds and the places they need.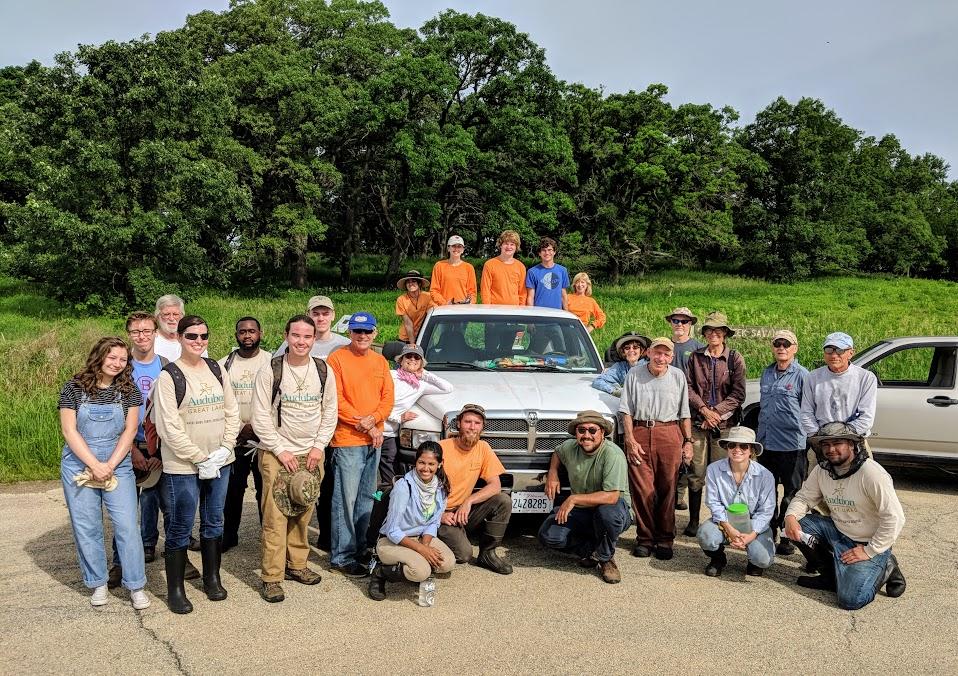 Becoming a conservation volunteer is a great way to combine a love of the outdoors by taking direct action to help restore and maintain critical habitat in your local area.
Marsh Bird Monitoring
Volunteers provide critical data about the health of bird populations. Audubon Great Lakes' marsh bird monitoring takes place from May 1 to June 15 each year. Monitors visit their site(s) three times within that timeframe and typically spend approximately 3-4 hours in the field on each visit, depending on the size and number of survey points at each site. Audubon Great Lakes provides all materials needed and monitors are required to attend a virtual training scheduled in spring.
Visit the Marsh Bird Monitoring Hub to learn more about Audubon Great Lakes' marsh bird monitoring. Interested volunteers are encourage to fill out the volunteer monitor interest form.

Stewardship Volunteers
Volunteers at Audubon's restoration projects dedicate their free time to revitalizing our most treasured natural areas back to good health:
They remove invasive trees and brush;
They collect and plant native seeds;
They conduct controlled burns;
And much more.
Audubon Volunteer Events & Opportunities
Barrington Greenway Initiative Volunteer Days
Dive deep into the wilds of Northwest Cook and Southwest Lake counties to restore the globally rare habitats of Barrington Greenway. Free events and fun for all ages and experience levels.
Bartel Grassland Volunteer Stewardship & Bird Walks!
Join Audubon Great Lakes, Friends of Bartel Grassland and Forest Preserves of Cook County for various volunteer events focused on birding, sed collection, processing and dispersal, and grassland stewardship at Bartel Grassland in Tinley Park, Illinois. Free and fun for all ages and experience levels.
SE Side Natural Areas Community Stewardship Days
Join Audubon Great Lakes, Chicago Park District, and The Wetlands Initiative for a series of stewardship events at Indian Ridge Marsh in Chicago, Illinois. Free events and fun for all ages and experience levels.
Greenbelt Volunteer Stewardship Days
Join Audubon Great Lakes and Lake County Forest Preserves for stewardship events at the Greenbelt Cultural Center in North Chicago, Illinois. Free events and fun for all ages and experience levels.

COVID Guidelines
Audubon Stewardship & Engagement Volunteer Days and Events will resume following COVID19 Protocols & Guidelines. Questions? Please email us at AudubonGreatLakes@audubon.org.
Join A Chapter
Audubon chapters create a culture of conservation in local communities through education and advocacy, focusing on the conservation of birds and conservation of important habitats.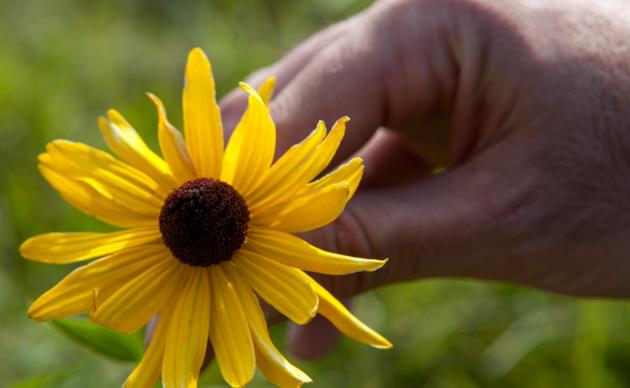 Donate to Audubon
Help secure the future for birds at risk from climate change, habitat loss and other threats. Your support will power our science, education, advocacy and on-the-ground conservation efforts.