September 19-20, 2019 | Maumee Bay | Oregon, Ohio
Join us at the inaugural Great lakes Coastal Wetlands Symposium, a two-day event hosted in Oregon, Ohio.
Registration deadline is September 6th.
Register Today!
Audubon Great Lakes, in partnership with the Great Lakes Coastal Assembly and Great Lakes Commission, proudly present the first Great Lakes Coastal Wetlands Symposium, an event for conservation practitioners, scientists, and coastal wetland stakeholders.
A regional office of the National Audubon Society, Audubon Great Lakes protects birds and the places they need, today and tomorrow. Audubon works throughout the Americas using science, advocacy, education, and on-the-ground conservation. State programs, nature centers, chapters, and partners give Audubon an unparalleled wingspan that reaches millions of people each year to inform, inspire, and unite diverse communities in conservation action. A nonprofit conservation organization since 1905, Audubon believes in a world in which people and wildlife thrive.
The Great Lakes Coastal Assembly is a cross-agency team of over 20 organizations working together to conserve and restore lands and waters in the critically important coastal zones of the Great Lakes.
The Great Lakes Commission is an interstate compact agency established under state and U.S. federal law and dedicated to promoting a strong economy, healthy environment and high quality of life for the Great Lakes-St. Lawrence region and its residents. The Commission consists of governors' appointees, state legislators, and agency officials from its eight member states. Associate membership for Ontario and Québec was established through the signing of a "Declaration of Partnership."
Program Overview
Over two days, participants will explore the state of our coastal wetlands in the face of a rapidly changing climate, discuss current topics related to coastal wetlands management, and provide input on the restoration of high-priority sites in the Western Lake Erie Basin.
The symposium includes workshop sessions and in the field experience with discussions of best practices for managing water, vegetation, and wildlife. Each workshop session will be a case study of the Great Lakes including hydrology, wildlife communities, habitat restoration, and climate resiliency. Experience in the field will connect to workshop sessions. Participants can select from four field trip options on the following topics: Great Lakes regional ecology, methods of wetland restoration, coastal stewardship, and implications of the urban environment. Experience in the field from day one will be discussed in break-out session on day two.
Please download a copy of the program schedule.
Who is this event for?
The Great Lakes Coastal Wetland Symposium is an event for conservation practitioners, scientists, and coastal wetland stakeholders.
Accommodations
We have a room block reserved for you at Maumee Bay Lodge & Conference Center for a discounted room rate of $115. Please call the hotel and mention the Great Lakes Coastal Wetlands Symposium to make a reservation.
Maumee Bay Lodge & Conference Center
1750 State Park Road #2
Oregon, OH 43616
Phone: (419) 836-1466
Maumee Bay Lodge and Conference Center strives to provide an accessible experience for all guests. All public areas of the hotel are
accessible
.
Travel
There are number of convenient options to travel to the Maumee Bay Lodge & Conference Center.
Flights:
The nearest major airport is Toledo Express Airport (TOL / KTOL). This airport has domestic flights to and from Toledo, Ohio and is 30 miles or 45 minute drive from the Maumee Bay Lodge & Conference Center.
Train:
The closest Amtrack station is Martin Luther King, Jr. Plaza (415 Emerald Avenue, Toledo, OH 43604-8817) located 12 miles or 30 minute drive from the Maumee Bay Lodge & Conference Center. Book your ticket at this link:
https://www.amtrak.com/stations/tol
Drive:
The Maumee Bay Lodge and Conference Center is located 4.5 hours from Chicago, IL, less than 2 hours from Detroit, MI, and under 3 hours from Columbus, OH.
How to Register?
Please
complete this form to register
for the symposium. We look forward to seeing you at the event. With registration questions, please reach out to Izabela Grobelna at
igrobelna@audubon.org
or call (312) 453-0230 ext. 2012.
Registration fee includes:
Keynote speaker
Workshop sessions
Field trips
Meals: Breakfast, lunch, and snacks
Thank you to our Sponsors
A special thank you goes out to the generous sponsors of the 2019 Coastal Wetlands Symposium. This vital support allows the symposium to bring together conservation practitioners, scientists, and coastal wetland stakeholders to collaborate on the important issues and best practices regarding our coastal wetlands.
Our Sponsors Include:
Wildlife Conservation Society
Doris Duke Charitable Foundation
Blue Accounting
Ducks Unlimited
Old Woman Creek - Ohio Department of Natural Resources
Society of Wetland Scientists
U.S. Fish and Wildlife Service
Great Lakes Commission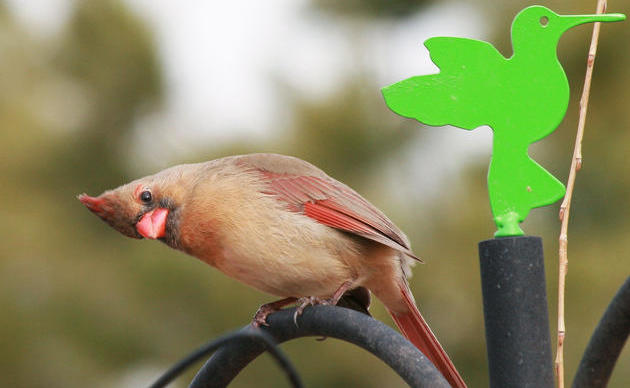 Join A Chapter
Audubon chapters create a culture of conservation in local communities through education and advocacy, focusing on the conservation of birds and conservation of important habitats.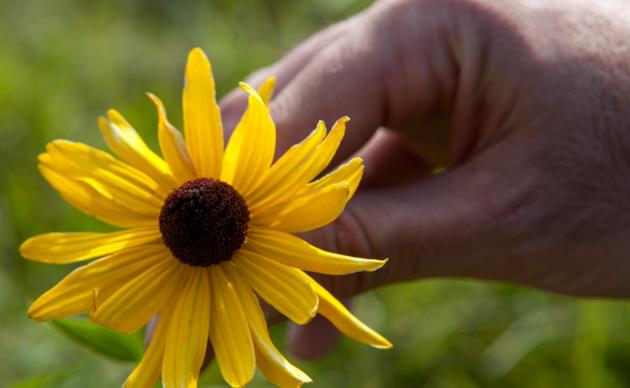 Donation Options
From membership & monthly giving to legacy gifts, you can give to the national office, a regional office, or even a specific program. With company matches you could double your gift.