The Great Lakes Coastal Assembly and Audubon Great Lakes proudly present the inaugural Great Lakes Coastal Wetlands Symposium, a workshop for conservation practitioners, scientists, and coastal wetland stakeholders. In partnership, the North Central Chapter of the Society of Wetland Scientists is sponsoring a poster session during the symposium.


Format of Poster Session: Posters will be displayed on either Thursday, September 19th or Friday, September 20th for symposium attendees to view. During the lunch period, on the chosen day, there will be a lightening round presentation session by poster presenters. Each presenter will be asked to quickly highlight their poster information (5 minutes or less for each poster presenter). Details on this will be emailed to accepted abstract presenters. Final details on poster requirements and the presentation schedule will be included with the acceptance email.


Submission Requirements: Poster abstract submissions must be related to wetland science and management research, with preference given to student researchers. The following will be required for each submission to be assessed for acceptance.
Title: Use a short, specific title indicating the nature of the investigation. Do not include abbreviations.
Author Information: List all authors on the poster, with position title (if student specify graduate or undergraduate) and contact information (email and phone number). Presenting author should be listed first. Presenting author should submit the abstract, and all communication relating to the abstract submission will go to this author.
Abstract Body: Abstracts must be 250 words or less, and should address the following: background, objectives, methods, results and conclusions. Tables, figures and references are not allowed.


Deadline: Abstracts are due August 9th, 2019 by 5:00 pm (CST), no late admissions will be accepted. All abstracts should be emailed to Christina Hargiss at christina.hargiss@ndsu.edu.


Notification: Abstracts will be reviewed as quickly as possible and presenters notified of acceptance by August 22nd.


** All poster presenters are required to register for the symposium and are responsible for their own meeting registration, travel fare and hotel accommodations. Registration must be completed by the applicable deadlines and can be accessed in the above link. Students who are applying to present a poster may apply for one of five $500 travel awards, see information on the following page.


$500 Travel Awards for the Great Lakes Coastal Wetlands Symposium and Free 2019 Memberships to the Society of Wetland Scientists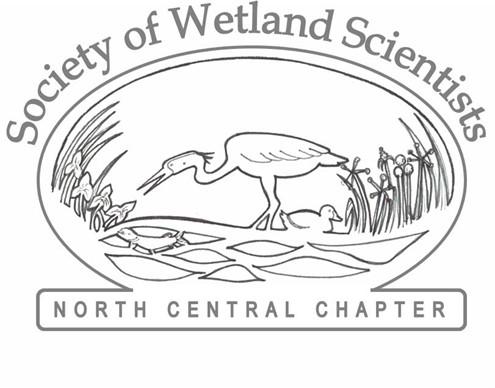 The North Central Chapter (NCC) of the Society of Wetlands Scientists (SWS) (https://sws.org/North-Central-Chapter) is committed to promoting up-to-date sound science, conservation, and management of wetlands and encourages student participation in this process. In keeping with that goal, the NCC SWS is pleased to announce the availability of five travel grants ($500 each) for student members of the NCC who will be presenting a poster on their research results at the 2019 Great Lakes Coastal Wetland Symposium to be held September 19-20, at Maumee Bay, Ohio. This award can be used to defray any kind of expenses associated with attending the symposium (i.e., travel, accommodations, meals). All currently registered graduate and undergraduate students who are SWS members in good standing (or are willing to become one for FREE – please see below) at an institution within the NCC region (ND, SD, NE, MN, IA, WI, IL, MI, IN, and OH) may apply for a travel grant.


To apply for a travel grant, please send an email to Karen Mangan (Karen_mangan@fws.gov), Chair, NCC Awards Committee by August 9, 2019 with the title and abstract (250 words or less) of your poster submission, a short essay (one or two paragraphs) on why you wish to attend this meeting and how you will benefit from it, and a statement that you will have sufficient funds, if needed, to cover any additional costs to attend the meeting. Applicants will be judged on the scientific merit of their abstracts and on their short essays.


Not currently a member of SWS? Are you a student but not presenting?

The NCC of SWS is offering up to 14 free 2019 memberships to the Society of Wetland Scientists. If you are a current student attending a college located within our ten-state region (ND, SD, NE, IA, IL, MN, WI, IN, MI, and OH), you are eligible to apply for a free 2019 SWS membership. You can apply for membership now and still be eligible for a $500 travel award (above). Additionally, if you are a student just attending the conference or interested in wetlands, you are welcome to apply for the free membership.


For consideration, please submit the following information to Christina Hargiss (christina.hargiss@ndsu.edu), President of NCC of SWS, by August 9th, 2019.
Your name, mailing address, and email address.
A copy of your current student identification card (or proof of student status).
A paragraph about your interest in wetlands and why you would benefit from being a member of the Society of Wetland Scientists.