INDIANA (October 14, 2021) – This fall, the bright red Scarlet Tanager will flutter down from the treetops of Indiana's forests and take flight towards its winter home in South America. However, Audubon's science tells us that unless we take action to address climate change this seasonal departure could become permanent.
Yesterday, South Bend residents came together for Birds & Brews, presented by Audubon Great Lakes and South-Bend Elkhart Audubon Society at Potawatomi Zoo, to hear from local leaders and policy experts on the common-sense steps we can take to address the biggest threat facing birds and people.
"Hundreds of bird species depend on Indiana's landscapes and habitats to survive. If we allow temperatures to rise at their expected rate, many of these species will be forced out of Indiana to find suitable homes — and some simply won't make it," said Adam Forrer, Policy Director of Climate for Audubon Great Lakes. "The silver lining is that we can protect the majority of birds at-risk if we take immediate action. By advancing opportunities for clean energy and prioritizing natural climate solutions like the Growing Climate Solutions Act, we can help ensure that Indiana is a place where wildlife and people can thrive for generations to come."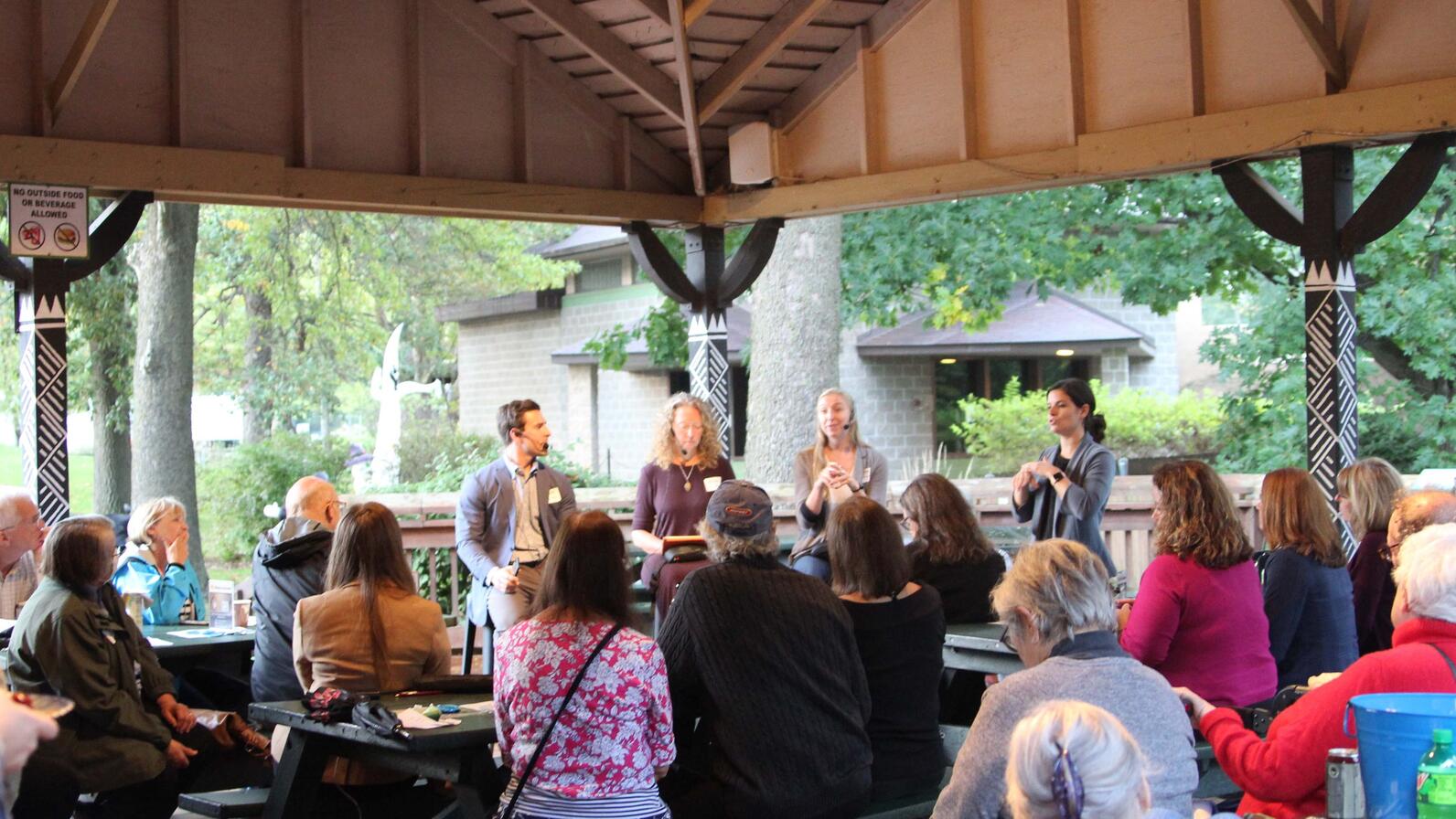 At the event, a panel of local experts and leaders shared opportunities, in Indiana and beyond, to address climate change. Panelists included Evelyn Bauman, Director of the Office of Sustainability for the City of South Bend, Krista Bailey, Director of the Center for a Sustainable Future at Indiana University South Bend, and Laura Fuderer, Climate Watch Coordinator for South Bend-Elkhart Audubon Society.
"Climate change is an urgent threat to South Bend," said Evelyn Bauman, Director of the Office of Sustainability for the City of South Bend. "From transitioning to renewable energy to increasing greenspace in our communities, there are steps we can take today to create a livable, prosperous community for current and future generations. I am grateful to Audubon for working toward solutions that will protect the wildlife and people of Indiana."
One of the solutions discussed was the Growing Climate Solutions Act, championed by both of Indiana's U.S. Senators Mike Braun and Todd Young. The bipartisan bill would support farmers, foresters and landowners in adopting sustainable practices to create a cleaner future for birds and people.
The event also welcomed special guests Tai Gunter, Climate Chair for South Bend-Elkhart Audubon Society, who shared the importance of taking climate action and opportunities to get involved with the local chapter and Danielle McCausland, Development Manager at Potawatomi Zoo, who shared updates on the zoo's conservation efforts.
Audubon's recent climate report found that unless the rate of global temperature rise is slowed significantly, two-thirds of North American bird species are vulnerable to extinction, and the threats posed to the places that they need to survive have dangerous implications for people as well. Audubon supports solutions to protect birds and people from the effects of climate change by achieving net-zero emissions by 2050, which will cancel out the carbon dioxide we emit by making sure it is absorbed through nature or new technologies.
About Audubon Great Lakes
Audubon Great Lakes is a regional office of Audubon, learn more at gl.audubon.org and follow us on Facebook, Twitter and Instagram.
The National Audubon Society protects birds and the places they need, today and tomorrow. Audubon works throughout the Americas using science, advocacy, education, and on-the-ground conservation. State programs, nature centers, chapters, and partners give Audubon an unparalleled wingspan that reaches millions of people each year to inform, inspire, and unite diverse