August 29, 2018
This month, Illinois experienced a flurry of "Year of the Bird" proclamations. Three Audubon chapters—Lake County Audubon Society, Sinnissippi Audubon Society, and Decatur Audubon Society, worked with local city councils to officially commemorate the importance of protecting migratory and nonmigratory birds and their habitat in cities throughout the state.
The first Illinois city to issue a proclamation was Waukegan, home of Waukegan Municipal Beach, the only location in Illinois where Piping Plovers nest and where Lake County Audubon president, Emma England, and chapter members have been working with the Illinois Department of Natural Resources, to protect dune habitat. A week later, and thanks again to efforts by Lake County Audubon, the Village of Libertyville also made a proclamation, recognizing local birds and the importance of protecting the Migratory Bird Treaty Act (MBTA).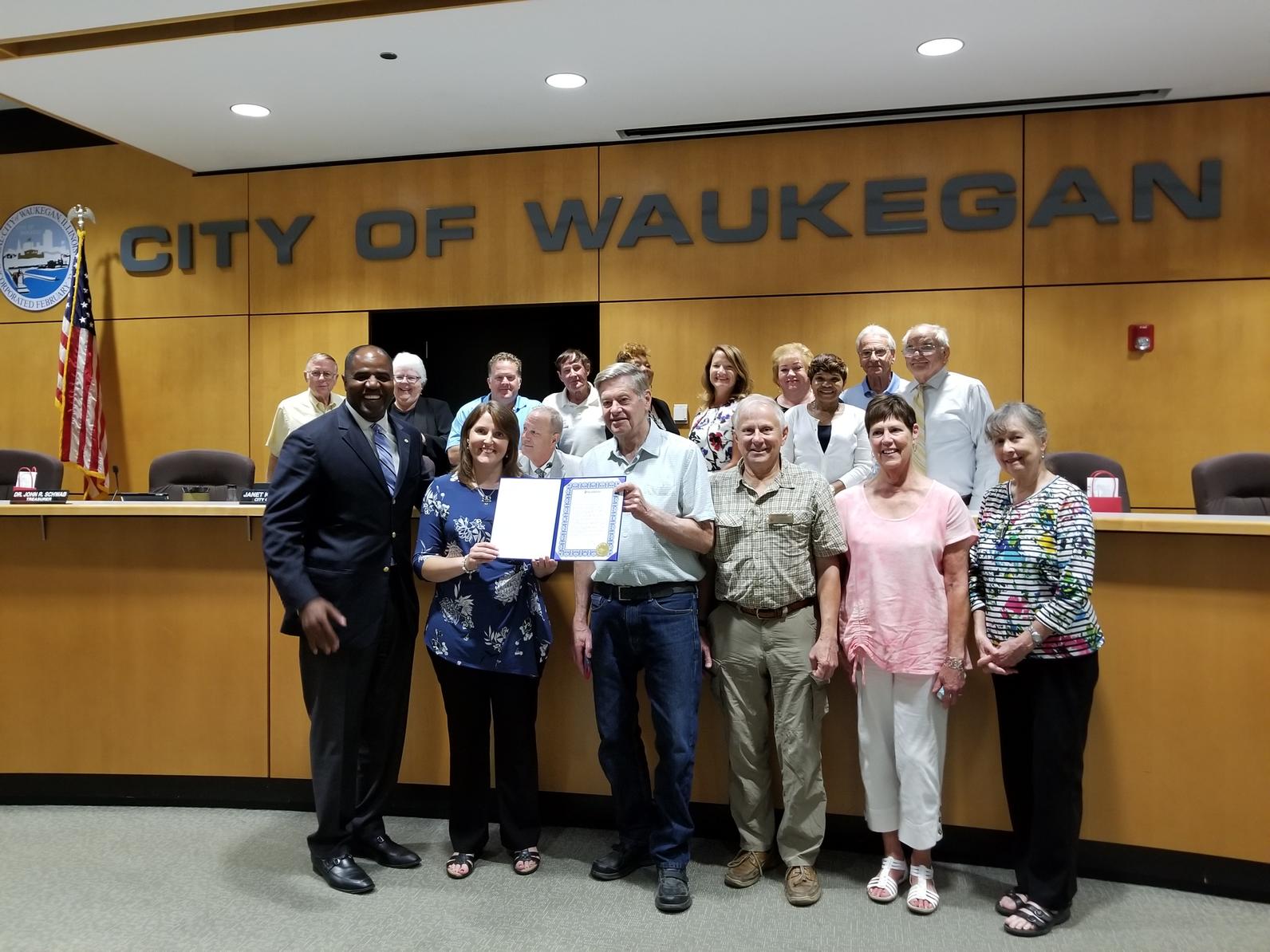 On August 20, Jennifer Kuroda, president of the Sinnissippi Audubon Society, accepted a proclamation from Rockford mayor, Tom McNamara. In her remarks at the city council meeting where the mayor read the proclamation, Jennifer talked about the pair of Peregrine Falcons that nested in Rockford, Illinois. The pair, Louise and Gigi, laid their eggs in a drainage channel on the tower of the Rockford Register Star, the city's newspaper of record, and successfully fledged one chick, named Hightower, believed to be the first of its species born there.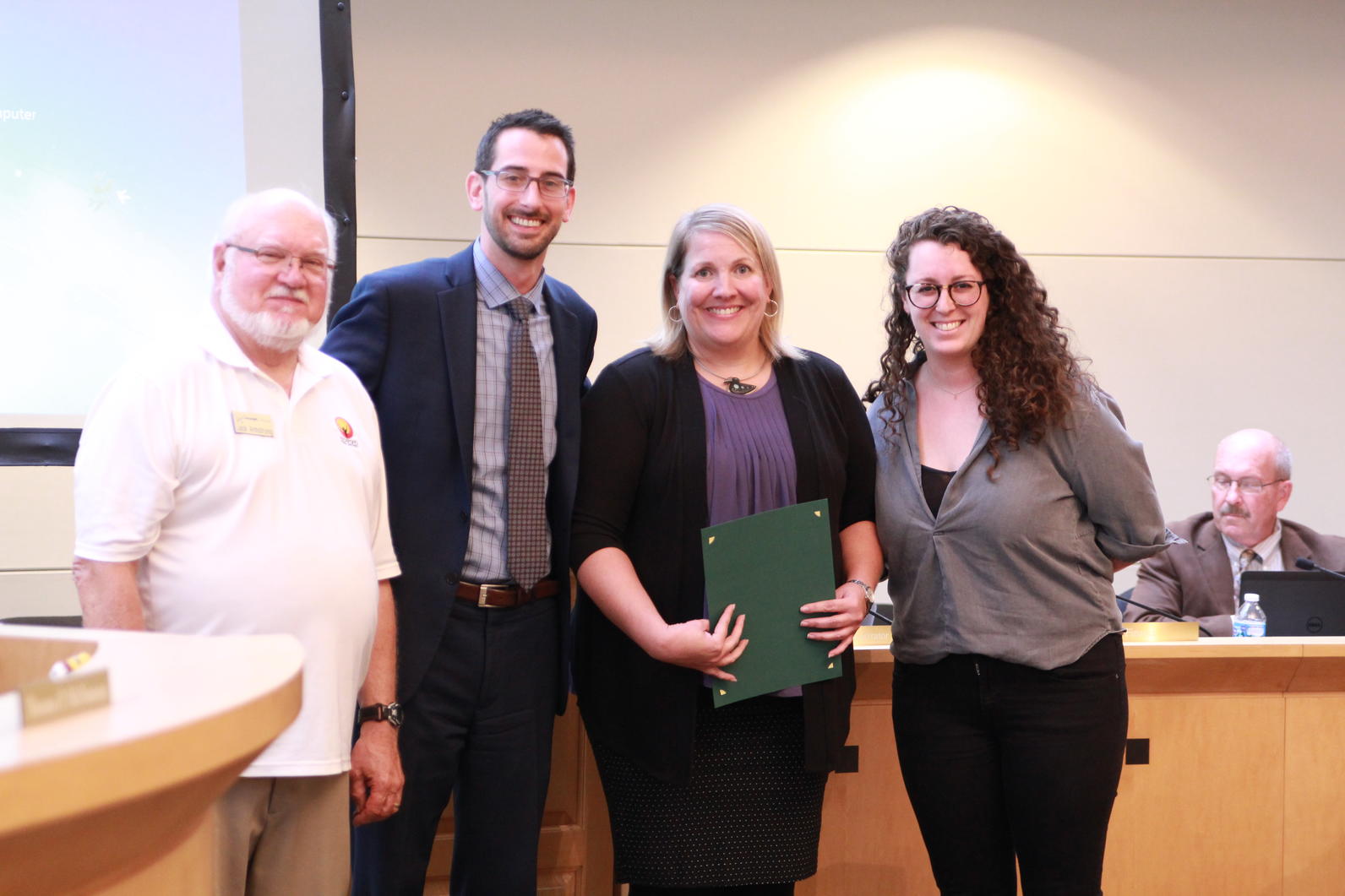 And at about the same time, Decatur Audubon Society president, Melody Arnold, read her local "Year of the Bird" proclamation before the Decatur City Council, which recognized the 2,505 individual birds of 115 species identified in the area during the Illinois Spring Bird Count, as well as the Great Blue Heron colonies and White Pelicans for which Decatur is vital stopover habitat. Decatur mayor, Julie Moore Wolf, gladly signed the proclamation, which also urged businesses and citizens to promote conservation.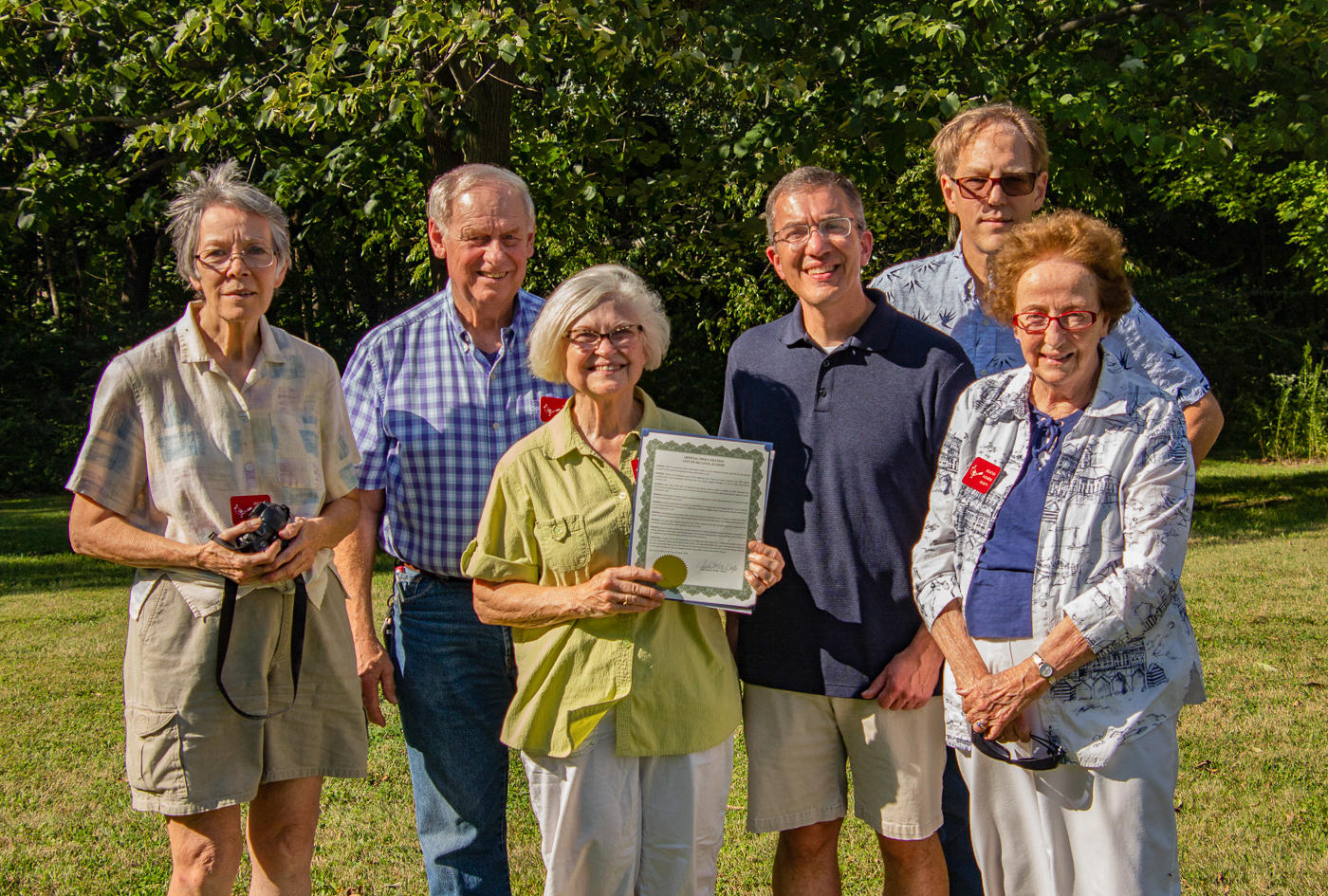 "It is not difficult at all and not much work is involved," said Emma about her experience. "It is very worthwhile as it will help to increase public awareness of the Migratory Bird Treaty Act and the need to protect bird species and their habitat." Jennifer, who will be accepting another proclamation from the Village of Rockton on September 4, encourages other chapters to pursue proclamations, "go for it, and be prepared to realize that the process is quite simple."
If your Audubon chapter would like to take a practical step to help defend the Migratory Bird Treaty Act, please consider working in your community to pass a local proclamation in support of this vital law. As you know, the Migratory Bird Treaty Act is under unprecedented attack. Proclamations are a simple yet effective tool. Our voice is growing, but we need more help to protect the birds we love! National Campaign Manager, Talya Tavor, is focused on helping Audubon chapters with MBTA proclamations. If you want to get one passed in your community, you can reach out to her at ttavor@audubon.org, and check out our MBTA Proclamation Toolkit to get started.