CHICAGO (April 15, 2020) – The National Audubon Society announced today that Michelle Parker has been named Vice President and Executive Director, Audubon Great Lakes. "Michelle is a dynamic leader, known regionally and nationally for her successful entrepreneurial approaches and deep commitment to grassroots conservation," said Rebeccah Sanders, Senior Vice President, States at the National Audubon Society. "Her leadership will be critical to taking Audubon's Great Lakes portfolio to the next levels in bird conservation and advocacy, to mobilizing 52 chapters and over 300,000 members in the Great Lakes region, and to shaping the National Audubon Society's broader objectives and initiatives."
Parker brings nearly two decades of experience as a conservation leader and non-profit executive. Most recently, she led the environmental and disaster response programs at Crown Family Philanthropies, where she created the Wisconsin Fund, a collaboration with the National Fish and Wildlife Fund's Sustain Our Great Lakes Program. Parker spent 12 years at Chicago's Shedd Aquarium, where, as Vice President of Great Lakes and Sustainability, she led the aquarium's Great Lakes Initiative, integrating the aquarium's location into its programmatic work and establishing Shedd as a leader in Great Lakes conservation, education and policy work.
"To join Audubon, and its talented Great Lakes team, at this point in its trajectory is truly exciting. I've had the opportunity to watch as Audubon has become one of the leading conservation organizations nationally and in the Great Lakes basin," said Parker. "I know this region well, including its challenges and opportunities, and I look forward to working with Audubon chapters, members and partners to tackle the toughest conservation issues of our times and to protect birds and the places they need."
"Though my career has taken me around the world, there is nothing quite like hearing cranes overhead or a loon on a foggy Midwest morning," said Parker "My interest in conservation was sparked as a teen volunteer at Massachusetts Audubon's Drumlin Farm. To join Audubon's phenomenal Great Lakes team 25 years later feels like a homecoming."
###
About Audubon
The National Audubon Society protects birds and the places they need, today and tomorrow. Audubon works throughout the Americas using science, advocacy, education, and on-the-ground conservation. State programs, nature centers, chapters, and partners give Audubon an unparalleled wingspan that reaches millions of people each year to inform, inspire, and unite diverse communities in conservation action. A nonprofit conservation organization since 1905, Audubon believes in a world in which people and wildlife thrive. Learn more at www.audubon.org and on Facebook, Twitter and Instagram @audubonsociety. Audubon Great Lakes is a regional office of Audubon. Learn more at gl.audubon.org and follow us on Facebook, Twitter and Instagram.
Media Contact: Kristin Murphy, Kristin.Murphy@audubon.org, 312-453-0230 x2014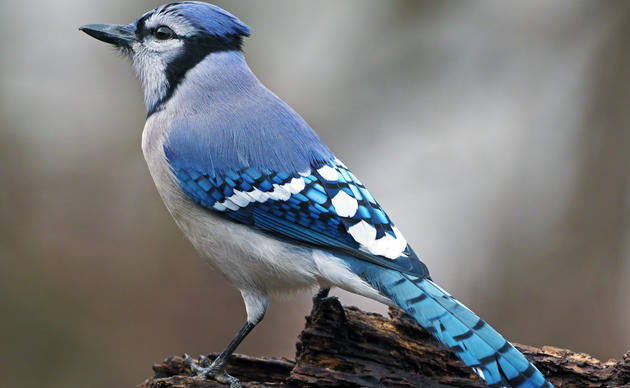 Become an Audubon Member
Membership benefits include one year of Audubon magazine and the latest on birds and their habitats. Your support helps secure a future for birds at risk.