MI Birds is a program of Audubon Great Lakes and Michigan Department of Natural Resources and works with the following partner organizations:
Detroit Audubon: Detroit Audubon has been working on fostering the appreciation of birds and the environment we share since 1939.
Ducks Unlimited: Working with a variety of partners, DU's Michigan conservation program has invested more than $43 million in the state to protect, restore or enahance 83,900 acres of wetlands and adjacent habitat which are important for birds and people.
Kalamazoo Nature Center: Kalamazoo Nature Center's mission is to inspire people to care for the environment by providing experiences that lead them to understand their connection to the natural world.
Kalamazoo Valley Bird Observatory: The Kalamazoo Valley Bird Observatory (KVBO) has been using bird banding as a tool to help better understand migration patterns, longevity, dispersal, and stopover of both breeding and migrating birds at our two locations, the Kalamazoo Nature Center and Pitsfield Station, for over thirty years.
Michigan Natural Features Inventory: The Michigan Natural Features Inventory (MNFI) mission is to guide the conservation of Michigan's biodiversity by providing the highest quality scientific expertise and information.
National Wild Turkey Federation: NWTF Michigan focuses on conservation management on public and private lands through political advocacy and partnerships. NWTF Michigan is committed to improving water quality and forest health and restore grasslands
Pheasants Forever: Pheasants Forever is dedicated to the conservation of pheasants, quail and other wildlife through habitat improvements, public awareness, education and land management policies and programs.
Ruffed Grouse Society: Established in 1961, the Ruffed Grouse Society is North America's foremost conservation organization dedicated to preserving our sporting traditions by creating healthy forest habitat for ruffed grouse, American woodcock and other wildlife. RGS works with landowners and government agencies to develop critical habitat utilizing scientific management practices.
The Nature Conservancy: The mission of The Nature Conservancy is to conserve the lands and waters on which all life depends. In Michigan, they have worked to preserve lands, fight for our fisheries, manage storm water, and create resilient forests.
U.S. Fish and Wildlife Services: The mission of the Fish and Wildlife Service is "working with others, to conserve, protect and enhance fish, wildlife, and plants and their habitats for the continuing benefit of the American people." At the Michigan Field Office we use that mission statement to guide all of our activities.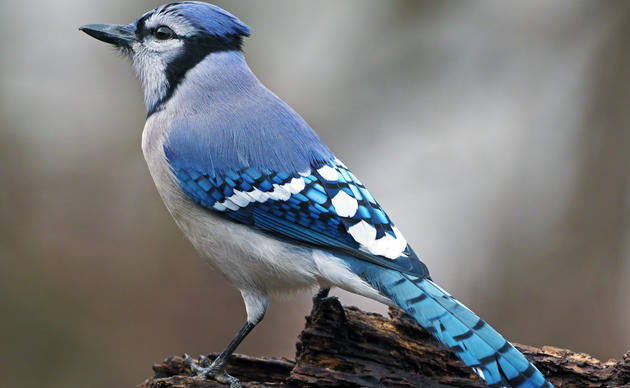 Become an Audubon Member
Membership benefits include one year of Audubon magazine and the latest on birds and their habitats. Your support helps secure a future for birds at risk.