INDIANA (September 28, 2023) – Indiana's wetlands are at-risk, and so are its birds. Yesterday, Indianapolis residents gathered for Birds and Brews, presented by Audubon Great Lakes and Amos Butler Audubon Society, to hear from local leaders and policy experts on the steps we can take to protect the important habitat that birds depend on.
"Together, we have the opportunity to inform Indiana lawmakers about the value that wetlands—and the birds who depend on them—bring to the state," said Marnie Urso, Senior Policy Director for Audubon Great Lakes. "Now is a critical time to enact wetland protections. The U.S. Supreme Court recently issued a decision in Sackett v. EPA. It could place as many as 300,000 acres of wetlands in Indiana at risk of destruction without state protection."
One-hundred Audubon members gathered at Upland FSQ Brewery in Indianapolis. The event included a panel discussion from environmental and policy experts on solutions that will protect Indiana's wetlands and other natural spaces.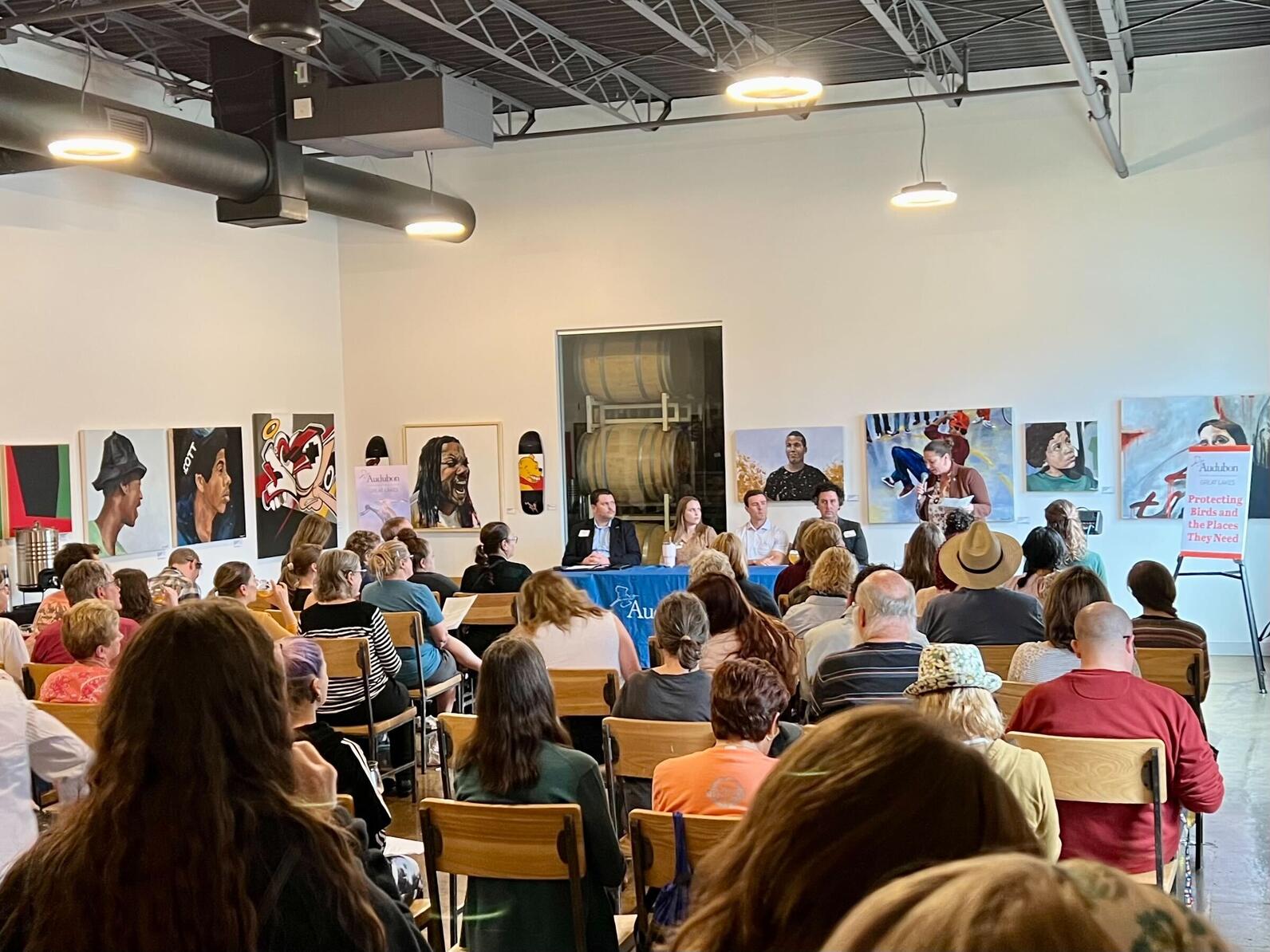 Indiana has lost more than 85 percent of its wetlands. Wetlands buffer communities against flooding, absorb carbon pollution, and provide habitat for vulnerable birds and other wildlife. Polling released by Audubon Great Lakes last year found that 94 percent of Indiana voters believe that state leaders should either strengthen or maintain Indiana's current wetlands protections, and nearly three-quarters of voters (74 percent) favor expanding the use of renewable energy sources.
Panelists included David Bausman, Chief Legal Counsel for Indiana Department of Natural Resources, Dan Boritt,  Executive Director for the Indiana Wildlife Federation, Adam Forrer, Policy Director of Climate for Audubon Great Lakes, and Lindsay Trameri, Community Engagement Manager, Office of Sustainability for City of Indianapolis.
"Many of our endangered and threatened species call our wetlands home, including more than 200 bird species," said Dan Boritt, Executive Director for the Indiana Wildlife Federation. "We're profoundly disappointed in the Sackett v. EPA ruling – yet energized by Audubon members and Indiana residents who are taking steps to protect wetlands for both wildlife and humans."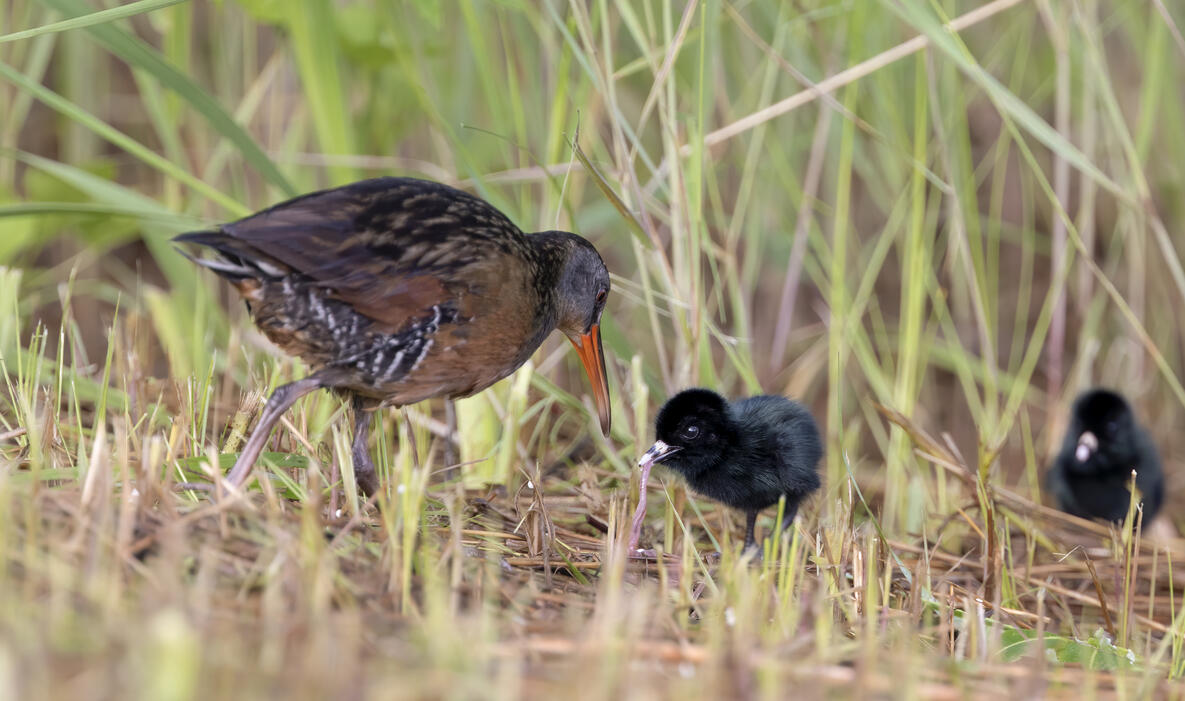 Two-thirds of North American bird species at risk of extinction due to climate change. During the event, panelists also discussed the importance of protecting birds from the looming threat of climate change, while creating resilient communities.
"Climate change is one of the biggest threats facing the wildlife community and our bird populations. In Indianapolis, we've made a commitment to eliminate carbon emissions to address climate change," said Lindsay Trameri, Community Engagement Manager, Office of Sustainability for City of Indianapolis. "As we work towards this critical commitment, we recognize that our ability to thrive and reach a sustainable, resilient future is in all our hands."
The National Audubon Society protects birds and the places they need, today and tomorrow. Audubon works throughout the Americas using science, advocacy, education, and on-the-ground conservation. State programs, nature centers, chapters, and partners give Audubon an unparalleled wingspan that reaches millions of people each year to inform, inspire, and unite diverse communities in conservation action. A nonprofit conservation organization since 1905, Audubon believes in a world in which people and wildlife thrive.