For years, many people thought of wetlands as nuisances to be drained and filled, resulting in a massive loss of wetlands in Wisconsin and across the Great Lakes region. Today, we know that wetlands have a profound impact on our landscapes, and offer countless benefits to birds, other wildlife and people.
A wetland is an area of land saturated with water, which may be wet year-round or only seasonally. Wetlands are often distinguished by the presence of aquatic plants, which adapt to live in saturated soil. There are many types of wetlands including marshes, lakes, lagoons, ponds, and swamps – to name just a few!
In celebration of World Wetlands Day (February 2, 2023), let's take a tour of a few of Wisconsin's wetlands and dive into the benefits they provide.
Bibon Swamp, Bayfield County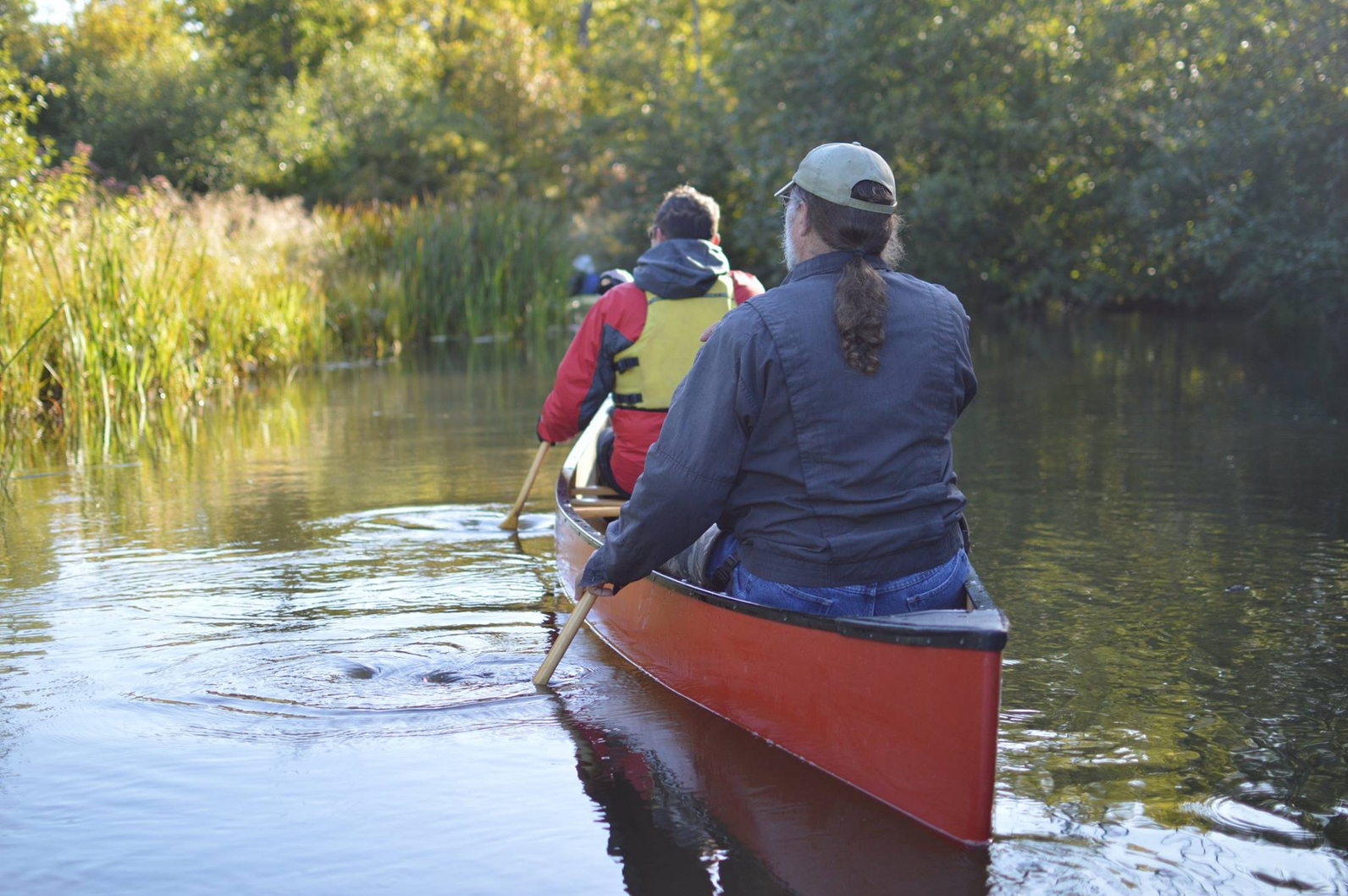 We'll kick off our tour in northern Wisconsin, paddling through Bibon Swamp, a 10,000 acre wetland in Bayfield County. In 2016, a massive rainstorm dropped 10 inches of rain onto the county in a one night. Because wetlands have the natural ability to absorb rainwater and slowly release it, Bibon Swamp held onto 10 billion gallons of water and released it over the subsequent week.
Without this important wetland, communities downstream could have faced catastrophic damages. The wetland held onto water that would have otherwise rushed down the local White River and led to the failure of a hydroelectric dam.
By storing water, wetlands operate as natural flood control to protect local communities from flooding and drought and help buffer communities from a changing climate.
Oneida Nation, Northern Wisconsin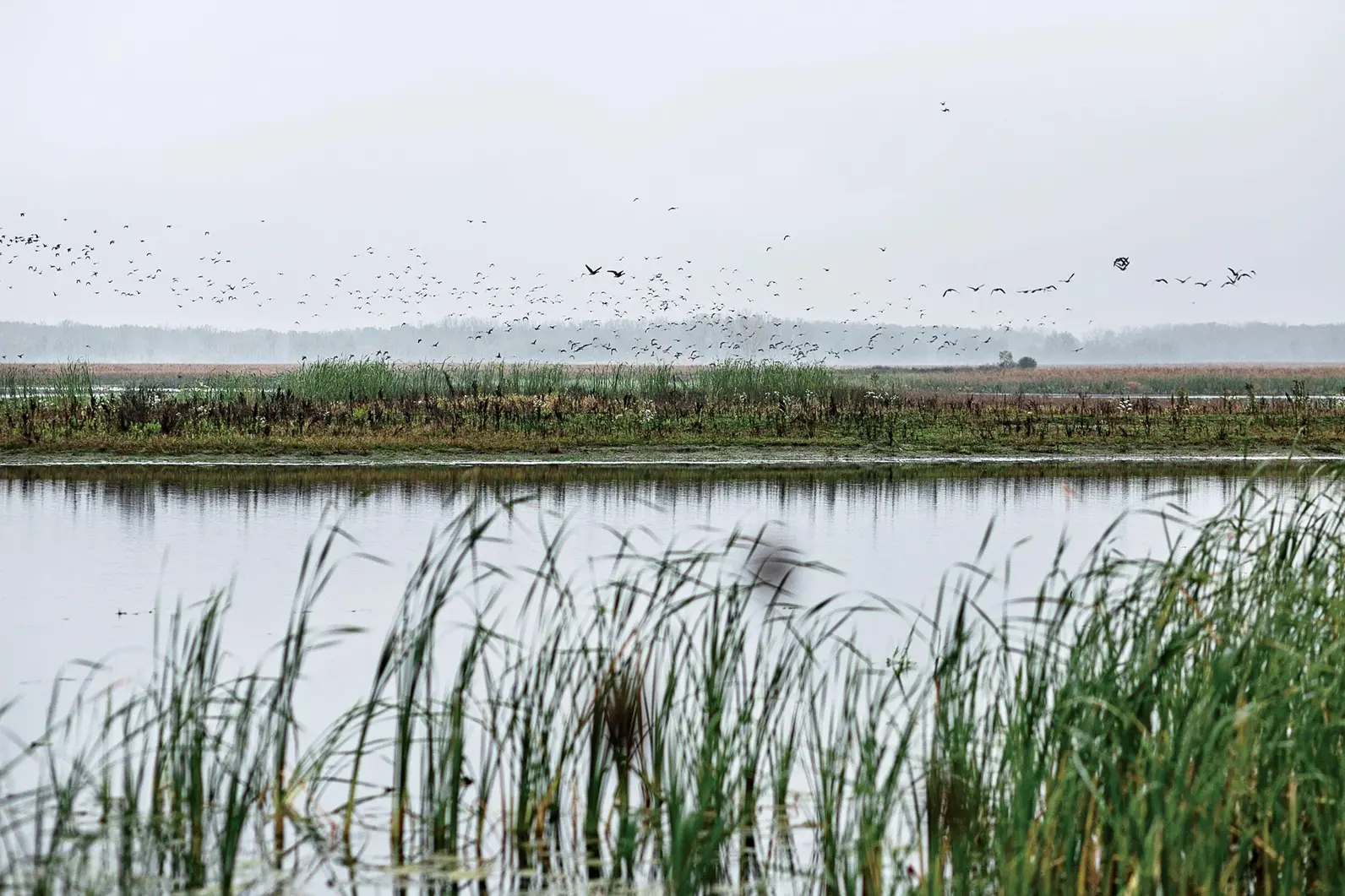 Let's pack up the canoes and switch to hiking boots for our next stop on the tour: the Oneida Nation.
In the mid-1800s the Oneida land in Northeastern Wisconsin, northwest of Green Bay, was covered by wooded swamps and ephemeral wetlands. Thirty years after the Dawes Allotment Act of 1887 divided and taxed the land, the Oneida Nation went from owning 68,400 acres to less than 30 acres. Much of the land was sold, logged or converted into agriculture. As a result, the area has suffered from decades of poor water quality, with polluted runoff reaching and harming the water quality in Green Bay and Lake Michigan.
Over many years, Oneida has restored 3,000 acres of the reservation's wetlands, streams, grasslands, prairies, and forests in Northeastern Wisconsin. Oneida has partnered with other landowners on this important work, including farmers looking to reduce nutrient runoff from their fields, private citizens hoping to maintain or enhance the natural beauty of their property, and anglers interested in consuming locally-caught fish.
Wetlands serve as natural water purifiers that absorb pollutants to keep the water in inland lakes and streams clean. As a result of this voluntary, cooperative work, there has been a reduction in harmful nutrient runoff into Green Bay, helping to reduce the likelihood that damaging algal blooms will occur.
Not too long ago, local residents wouldn't fish or swim in the water. Oneida's work to remove barriers, like culverts, and turn ditches back into streams has brought the return of fish swimming upstream from Green Bay, making it a great spot for trout fishing.
Bird populations have also skyrocketed since the wetlands have returned. Audubon Great Lakes, in partnership with Oneida Nation and Northeast Wisconsin Audubon Society, and the University of Wisconsin-Green Bay Cofrin Center for Biodiversity, are leading a volunteer bird monitoring effort on recently restored Oneida Nation grasslands, marshes, and forests to evaluate the success of this restoration. Since 2021, volunteer bird monitors have conducted hundreds of surveys, documented more than 117 bird species, and counted upwards of 40,000 individual birds at Oneida restoration sites -- an incredible testament to the importance of this restoration and the dedication of the project volunteers.
Allouez Bay, Superior, WI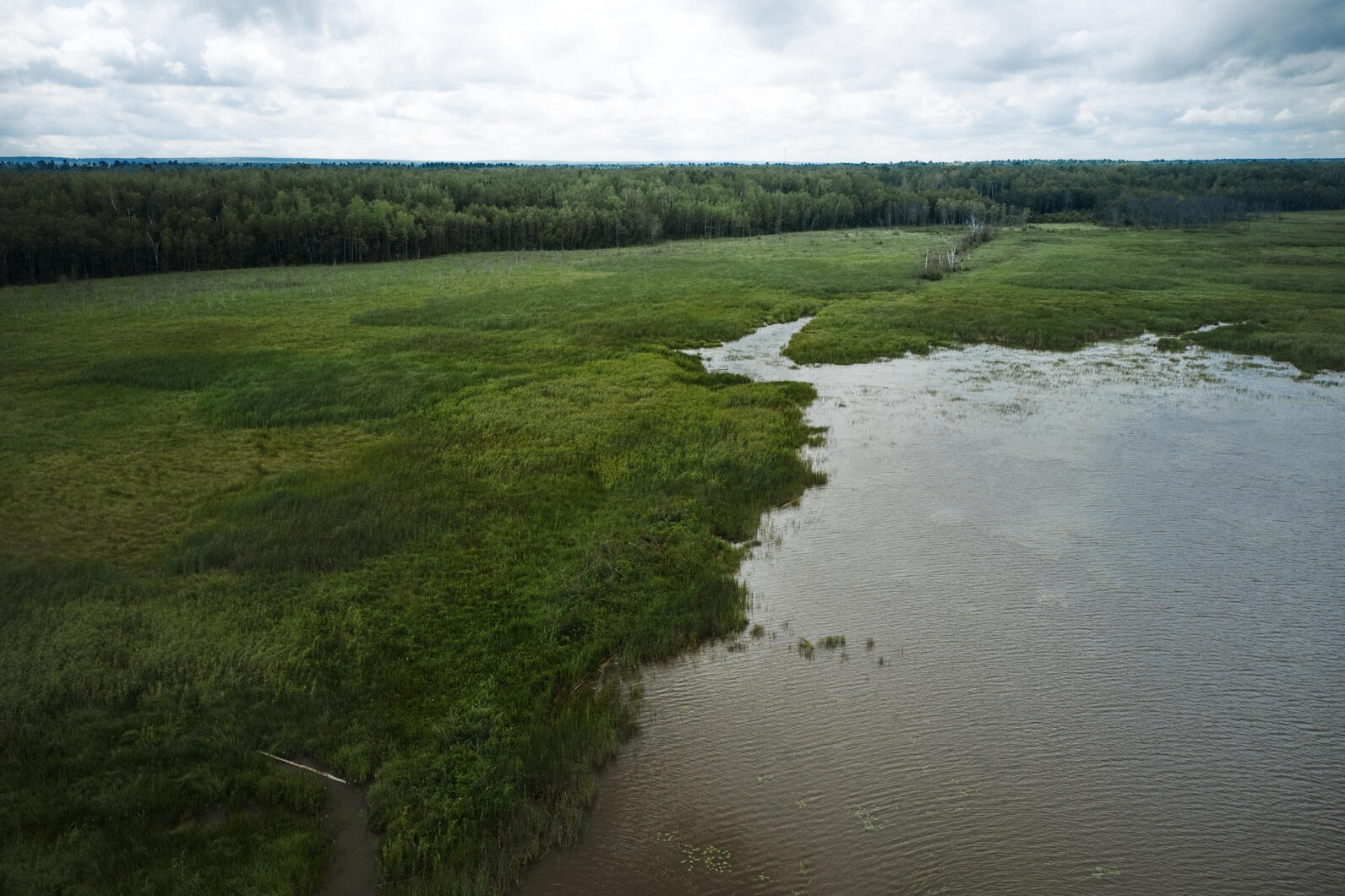 Let's end our tour in Allouez Bay a critically important area for birds in northwest Wisconsin. Loss of quality wetland habitat in Allouez Bay and throughout the St. Louis River Estuary region has contributed to the decline of vulnerable marsh bird species across the region.
The Black Tern was once a common sight for local birders. This species, which builds its unique floating nest out of plant material, prefers to nest in hemi-marsh wetlands – roughly equal mix of open water and emergent aquatic vegetation.
Let's hop back in our canoes one more time for a close up of Allouez Bay, where Audubon Great Lakes, Wisconsin Department of Natural Resources and partners are working to create a restoration plan to bring back these delicate, but vital hemi-marsh conditions. Work will also focus on creating quality habitat that is resilient to fluctuating water levels and changing conditions driven by climate change.
As we complete our tour, we see that wetlands provide tremendous value to our communities. Wetlands provide habitat for an abundance of birds and other wildlife. They keep our water clean. As we deal with the impacts of climate change, wetlands can store a tremendous amount of water to protect communities from flooding and they can capture and send precipitation underground so it's available during droughts. Wetlands are also beautiful green spaces that provide opportunities for recreation and improve property values for those who live nearby.
We hope you enjoyed your tour, and we encourage you to take a closer look the next time you spot a wetland in your community.