Chicago Wilderness - 2018
Download the report here: https://gl.audubon.org/sites/g/files/amh506/f/state_of_the_grasslands_report_final_web_2.20.19.pdf​
Audubon Great Lakes established the Grassland Bird Task Force in 2013 as part of a shared vision with Chicago Wilderness to protect and enhance habitat for species of conservation concern. The Grassland Bird Task Force convened landowners from forest preserve districts and local experts from seven Chicago-area counties with the goal to maintain and restore grassland bird populations. That work has so far culminated in the region's first ever State of the Grasslands Report.
The grasslands of the Chicago Wilderness (CW) region are a testament to the stunning diversity of life. From the wide range of plant species supported by rare intact soil biota of remnant prairies, to the insects, birds, amphibians, and mammals that live in this habitat, our grasslands are priceless refuges for multitudes of living things.
But the current state of Illinois prairies raises alarms. Despite its nickname, the "Prairie State" now has less than 0.01% of its pre-European settlement prairie, totaling fewer than 2,000 remnant acres (White, 1978). In most cases, these small fragments—usually an acre or smaller—exist within tiny railroad rights-of-way or cemetery prairies, and do not provide enough habitat to sustain grassland birds, let alone fully function as grassland ecosystems. The substantial loss of our native grasslands is a major factor in precipitous declines of several iconic grassland bird species statewide.
Yet despite this tremendous loss, there is reason for optimism. Over the last 40 years, conservationists, including restoration staff, volunteers, interns, and contractors, have worked to restore degraded grasslands, such as those in the Hackmatack National Wildlife Refuge, to protect existing grasslands at Midewin National Tallgrass Prairie, and to create new grasslands in defunct agricultural areas. County forest preserve districts are now exploring ways to establish large, unbroken grassland expanses, and in 2017, six Chicago metropolitan counties actively managed a total of 29,965 out of 33,009 total grassland acres.
This is all good news for birds. Conservation and science-informed grassland management has been a major factor in halting and reversing population declines of grassland birds. The Henslow's Sparrow's dramatic 50-year decline, for instance, has stabilized over the past 20 years in the CW region. And Bobolinks, which continue to suffer an average annual population decline of almost 7% in the Midwest, are now stable and perhaps even slightly increasing in this area (Bird Conservation Network, 2013).
As we learn more and more about the benefits healthy grasslands deliver to people and communities—including carbon sequestration, pollinator services, water quality and infiltration, and flood abatement—we have an unprecedented opportunity to build public support for grassland conservation. By communicating these "ecosystem services" resulting from healthy grasslands, we can build a larger and more diverse advocacy network than ever for grassland conservation.
This report was produced by the Chicago Wilderness Grassland Bird Task Force. Convened by Audubon Great Lakes in 2013, it is composed of six county land owners and other non-governmental organizations, including the Field Museum, Illinois Audubon Society, and Illinois Natural History Survey, all working to develop a regional strategy for grassland bird conservation. We are synthesizing grassland bird population data and habitat management data across the seven-county region to assess the state of CW grasslands and determine the most efective conservation and land-management strategies. We seek to expand grassland protection and restoration efforts throughout the region, to connect habitats in order to minimize the effects of habitat fragmentation, and to inspire a new generation of scientists, stewards, and grassland advocates.
Written by: Daniel Suarez and Stephanie Beilke of Audubon Great Lakes and Jim Herkert of Illinois Audubon Society.
Recommeded Citation:
Suarez, D., Beilke, S., and Herkert, J.2018. State of the Grasslands: Chicago Wilderness - 2018. National Audubon Society and Illinois Audubon Society.
The State of the Grasslands report is a collaborative effort of Audubon, Illinois Audubon Society, and the Chicago Wilderness Grassland Bird Task Force, and was made possible by the generous support of Grand Victoria Foundation, Gaylord & Dorothy Donnelley Foundation, Bobolink Foundation, Lake County Forest Preserves, and Forest Preserves of Cook County.
Join A Chapter
Audubon chapters create a culture of conservation in local communities through education and advocacy, focusing on the conservation of birds and conservation of important habitats.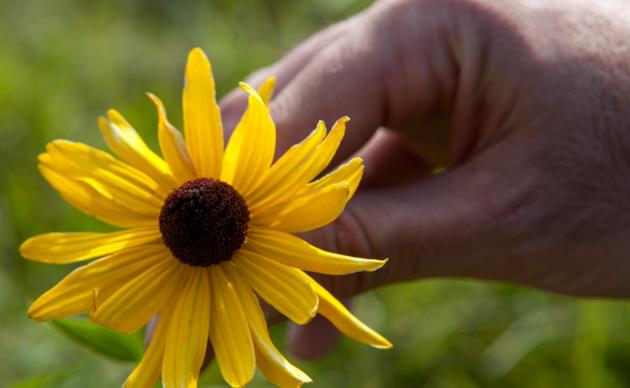 Donate to Audubon
Help secure the future for birds at risk from climate change, habitat loss and other threats. Your support will power our science, education, advocacy and on-the-ground conservation efforts.