Conservation
Hatcher Park Kick-Off Event and Volunteer Day
Saturday, April 22, 2023
10:00am - 12:00pm Central Gary, Indiana
Location Details
Hatcher Park 2025 E 21st Ave Gary, IN 46407
2025 E 21st Ave, Gary, 46407, IN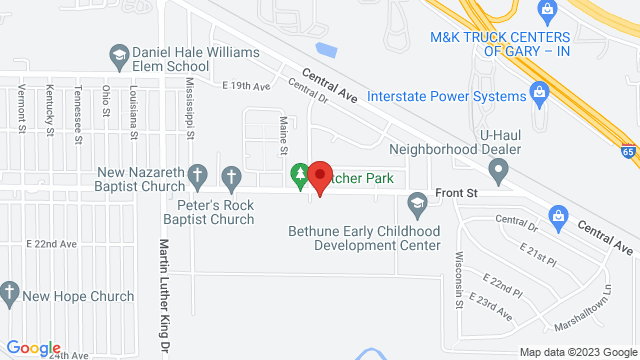 Join us on Earth Day for a Celebration and Volunteer Day at Hatcher Park in Gary, IN.
Audubon Great Lakes and its Wild Indigo Nature Explorations program is celebrating Earth Day by hosting a community Kick Off event at Hatcher Park to inform residents about the habitat restoration that will increase accessibility to natural lands for the benefit for all in Gary and the Marshalltown Community. During this event the community will learn more about the history and value of the park and its natural features.
The park connects to valuable wetlands, the Little Calumet Basin levy system, and has potential to connect to larger trail systems in Lake County.  While it has been neglected for many years, this new project will transform Hatcher Park into a space for residents of Gary to play, learn, and enjoy. Additionally, the park will receive the love and care of its natural assets like its trails and native plants with regular stewardship and maintenance. Hatcher Park is named from the first black mayor in the United States, Richard G. Hatcher.
During the event, there will be guests speakers followed by a short walk through Hatcher Park with binoculars provided for birding.