Chapters
Birdie Big Year: Elevating Women Birders with Birder and Speaker Tiffany Kersten
Thursday, May 11, 2023
7:00pm - 8:30pm Eastern West Olive, Michigan
Location Details
The Ottawa County Nature Center at Hemlock Crossing County Park, West Olive, 49460, MI
Location details: https://www.miottawa.org/parks/nature_center.htm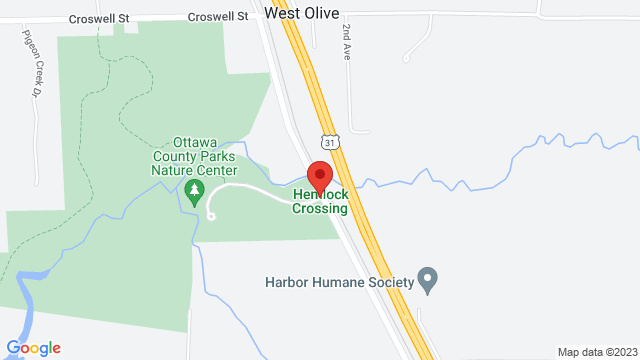 Join Owashtanong Islands Audubon Society, Ottawa County Parks, Holland Audubon Club, and MI Birds for an engaging evening with accomplished birder and speaker Tiffany Kersten.  Tiffany Kersten didn't set out to do a big year, but after a series of unanticipated and serendipitous events, she suddenly found herself amidst one. Her goal was to see 700 species, and to raise awareness of women's safety in the outdoors. A sexual assault survivor, she spent 2021 traveling to all corners of the Lower 48 States, tallying birds and gifting personal safety alarms to women she met along the way. She ended up surpassing her goal and setting a new Lower 48 Big Year record of 726.
In her presentation, Tiffany will share the fear, empowerment, struggles, and healing that all played vital roles in the personal growth she experienced on this wild adventure. 
MI Birds is a public outreach and education program from Audubon Great Lakes and Michigan Department of Natural Resources
About Tiffany Kersten
Tiffany Kersten is a Wisconsin native, turned Texan by way of New Jersey, Massachusetts, and Hawaii. She holds a B.S. in Wildlife Ecology from Northland College, and has spent over a decade as an environmental educator, teaching raptor identification and migration with the Cape May Bird Observatory, monitoring shorebirds on Cape Cod, banding Honeycreepers in Hawaii, and finally landing in South Texas where she first worked at Santa Ana National Wildlife Refuge, then Quinta Mazatlan World Birding Center, and managed the McAllen Nature Center, before completing a Lower 48 States Big Year in 2021, and founding her own bird guiding company, Nature Ninja Birding Tours. She guides primarily in the Rio Grande Valley of Texas, but can occasionally be found guiding elsewhere!